Title:
Life And Beth
Dates:
Friday 22 and Saturday 23 June
Written By:
Alan Ayckbourn
This amateur production of Life and Beth is presented by special arrangement with Samuel French Limited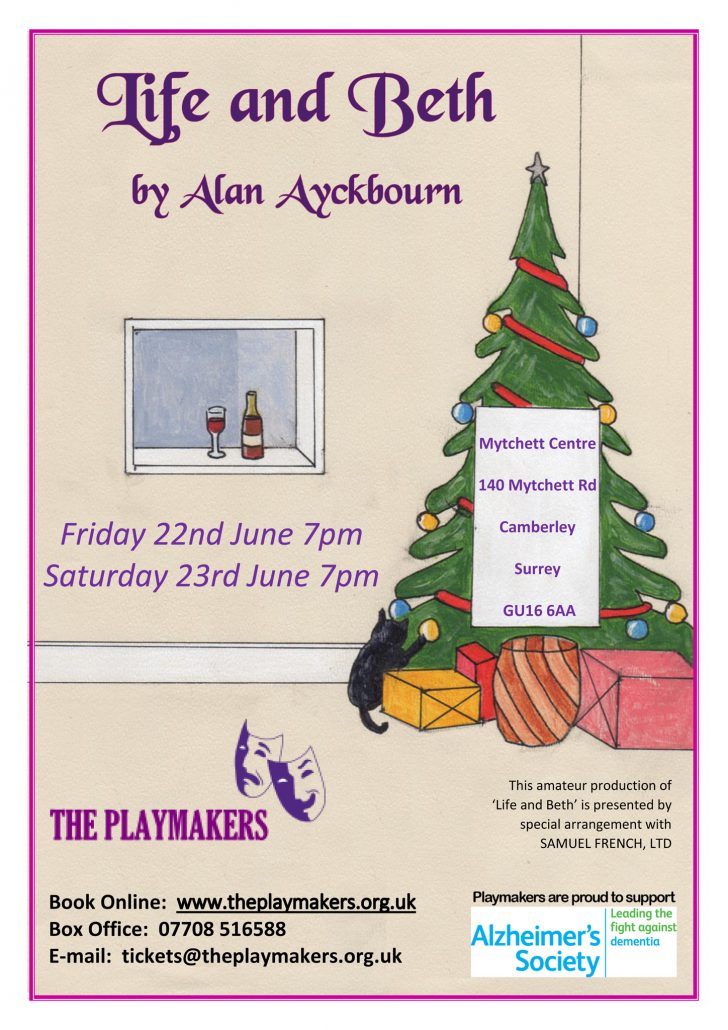 Synopsis
Beth is facing her first Christmas since husband Gordon passed away. Sister-in-law, Connie, Beth's son, Martin, and his girlfriend, Ella, are determined she will have a stress-free time. David, the local vicar who performed Gordon's funeral, arrives to offer his support. However, Beth seems more interested in the disappearance of the family cat. An unexpected visitor adds to the festive chaos!
Cast
Beth – Sue Baxter
Connie – Anita Weare
Martin – Nick Daborn
David – Tony Bowman
Ella – Annabel Brash
Gordon – Martin Gohrey
Policewoman – Shirley Hunt