Title:
A Lad And His Lamp
Dates:
January 2012
Written By:
Tony Bowman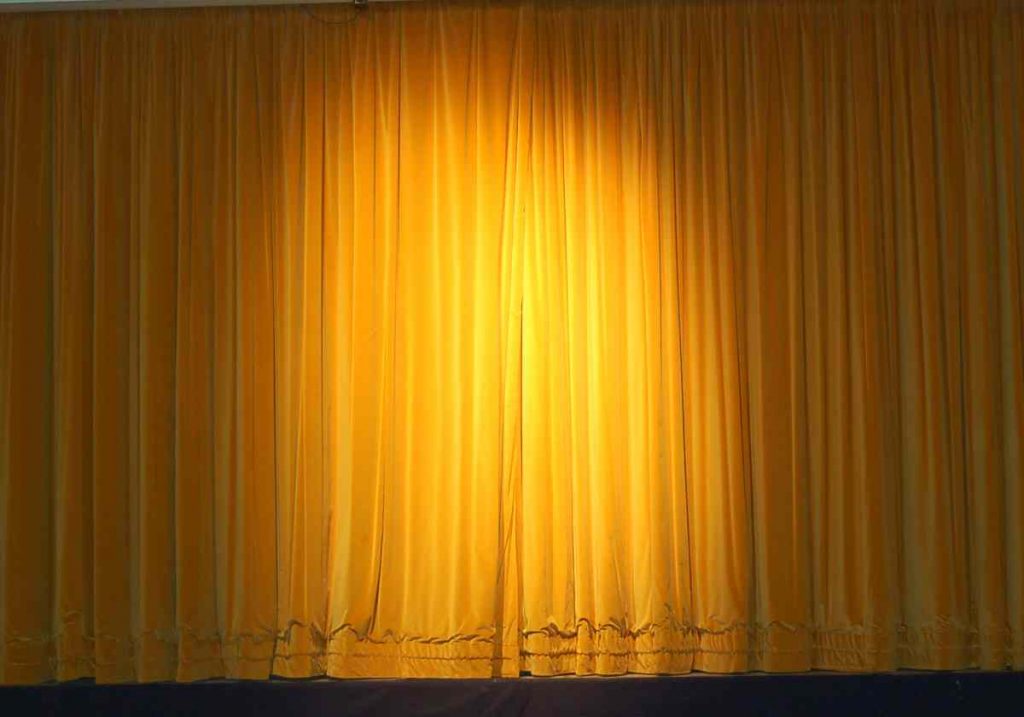 Synopsis
n his lair somewhere in the deserts of Arabia, the evil Abanazer discovers that the key to ultimate power and wealth is a magic lamp, which can be found in a secret cave in China. But evil men like Abanazer cannot enter this magical cave, so to carry out his dirty work he must seek out a good and honest peasant boy – Aladdin!
Aladdin lives in Peking with his mother, Widow Twankey and his friends Wishey and Washey. They all work in Widow Twankey's laundry, but Aladdin has hopes of a better life, and even dreams of marrying the beautiful Princess Jasmine, daughter of the Emperor of China.
Abanazer arrives in Peking and pretends to be Aladdin's long-lost uncle. Promising Aladdin wealth and fame beyond his wildest dreams, Abanazer persuades the boy to accompany him to do a 'job'. Aladdin finds the lamp but his innocence invokes the fury of Abanazer who causes a cave-in, shutting Aladdin in.
Alone in the dark, Aladdin rubs the lamp. A Genie appears, promising to grant him any wish. Aladdin is free to go home, and is now the wealthiest man in China – not to mention Prince of all Russia with negotiations under way for the Presidency of America!
Back in Peking, the Emperor agrees to let Aladdin marry Princess Jasmine. But Abanazer returns, and with a devious trick he gains possession of the magic lamp. He captures the Princess and commands the Genie to transport them to far-away Tongham. Aladdin is alerted to Princess Jasmine's predicament and together they defeat the evil Abanazer, whose punishment is marriage to the Widow Twankey.
Throw in a couple of inept policemen, a self-indulgent Genie of the Ring and you have all the ingredients for great entertainment packed with songs, slapstick, silliness, audience participation for the whole family!
Cast
Aladdin -Phil Millington-Hore
Princess Jasmine – Laura Cooper
Wishey – Luke Craven
Washey – Becky Howells
Widow Twankey – Geoff Yost
Vizier – Stephen Turnbull
Abanazer – Jez Curtis
Avabanana – Mike Williams
Emperor Shario – Stuart Hurrel
Empress Shun – Pauline Gotel
Chief Of Police – Annabel Brash
PC World – Susan Freke
PC Gone Mad – Emma Erangey
Genie Of The Lamp – Vickie Marsh
Genie Of The Ring – Chris Wassan
The Fairy – Cara Hanson
Maid 1 – Cleo Northwood
Maid 2 – Holly Freke
Chorus
Anna Marie Ananieva
Ellie Secombe
Emma Young
Hannah Young
Gaby Wassan
Daniel Freke
Sian Ramsden
Kerry-Ann Jewel
Emma DeGiovanni
Claie Fryer
Crew and Credits
Directed By – Tony Bowman
Produced by – Susan Freke, Becky Howells.
Choreography – Annabel Brash, Vickie Marsh.
Musical Director – Jez Curtis
Voice Coach – Steph Limb
Make Up – Valerie Smythe, Saundra Evans, and helpers.
Back Stage Crew – Paul Teuma (Stage Manager), Dave Craven, Jon Tebb, Lee Cudmore-Ray, Gordon Young, Colin Brooks, Victor Ludkin
Set Design & Build – Jon Tebb
Set Artists – John Campagnola, Helen Higget, Jon Tebb.
Wardrobe – Yvonne Ludkin, Pat Hamil, Steph Limb
Front Of House Manager – Michelle Symons.